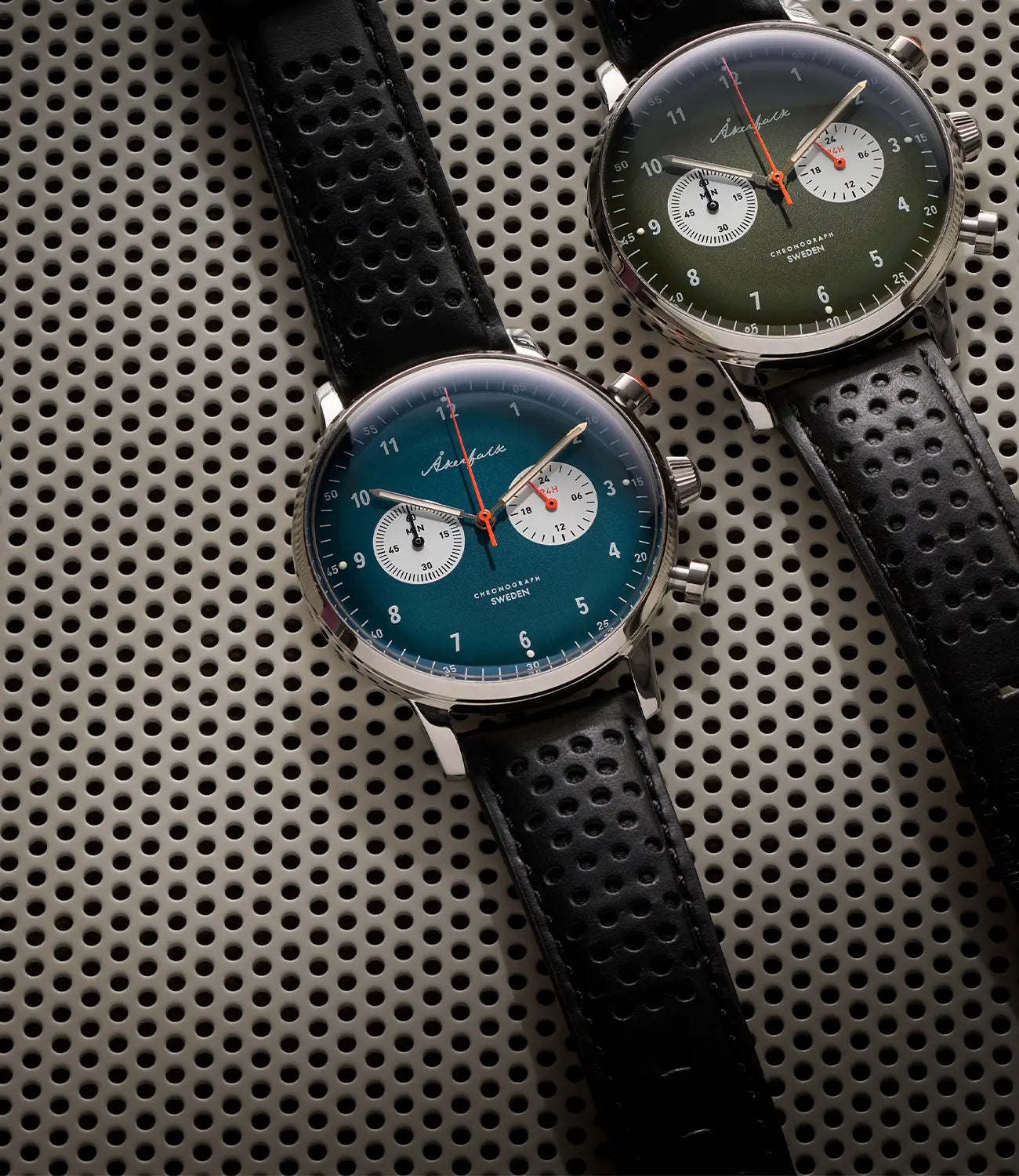 Let your wrist do the talking
Our chronographs aren't just timekeeping devices; they're an extension of your personality, a testament to your impeccable taste. Embrace the art of punctuality in style.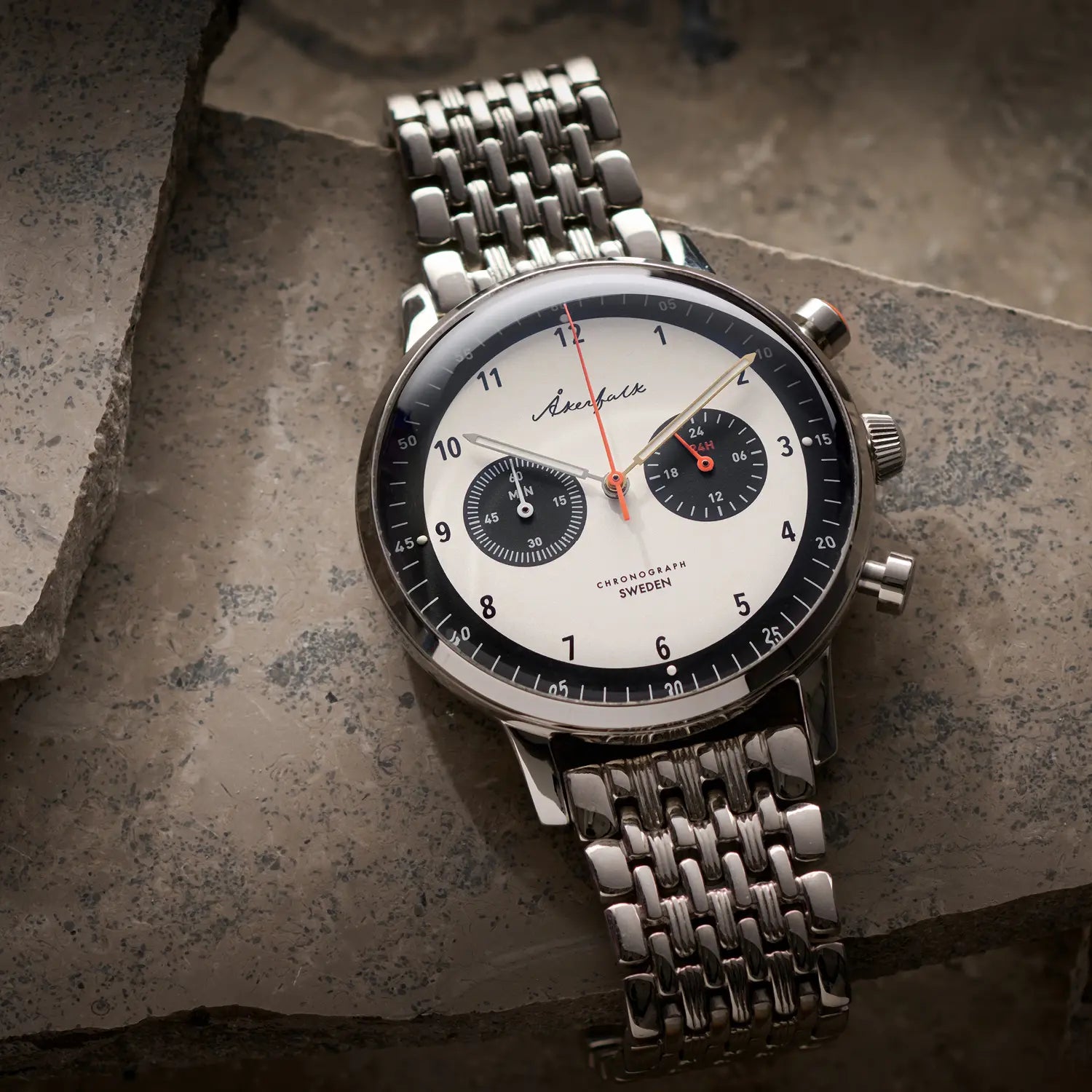 Meca-quartz, a special movement
Meca-quartz is a special type of movement that combines the precision of quartz with the captivating mechanics of a traditional timepiece. With this hybrid movement, the timekeeping functions are powered by a reliable quartz movement, ensuring accurate timekeeping. Meanwhile, the chronograph's stopwatch functions are driven by mechanical mechanisms, offering a tactile and engaging experience.
The best part? Both functions operate seamlessly using a single battery, providing convenience and efficiency.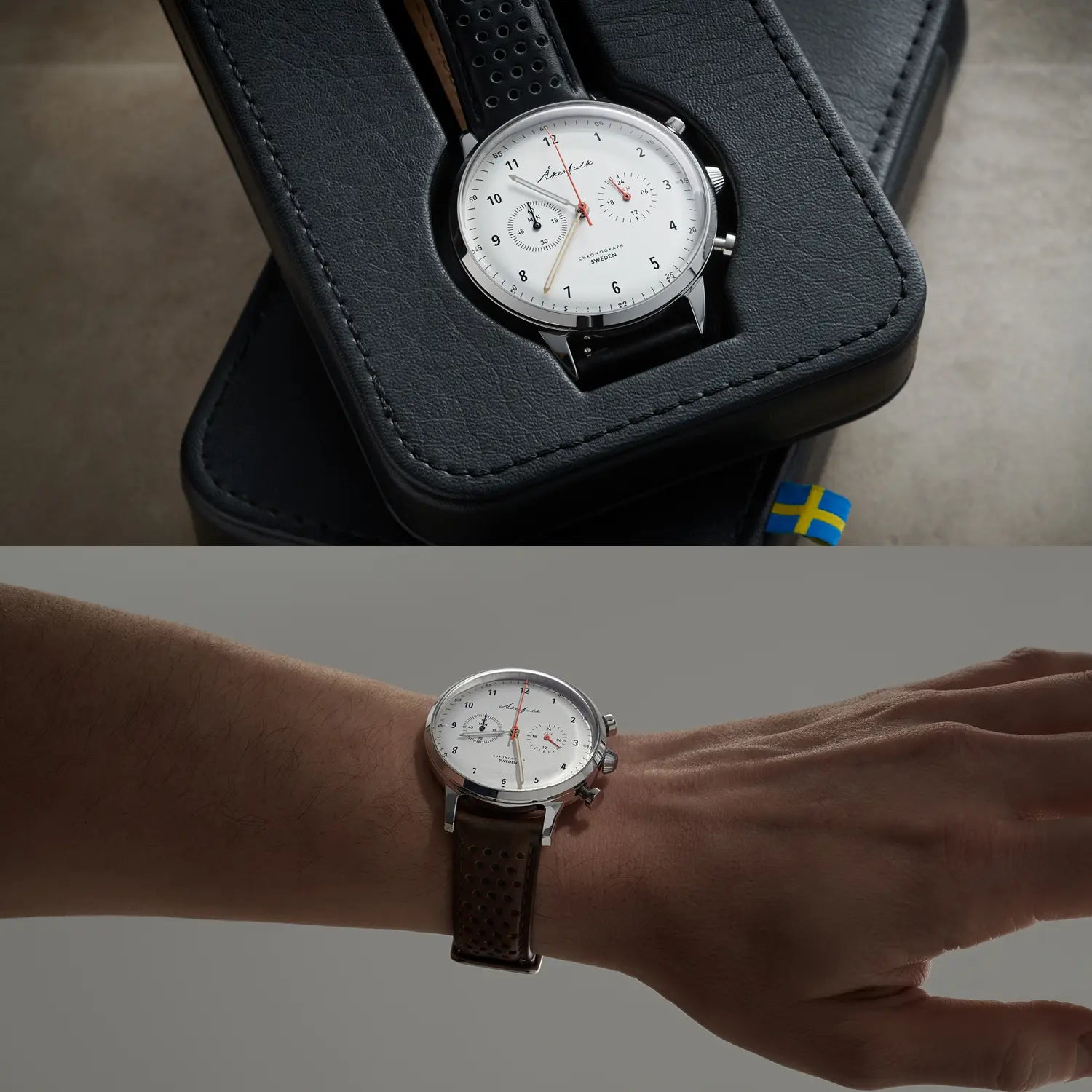 Quick-release straps
Sleek racing style strap that adds a touch of sophistication to your timepiece. With our convenient quick-release system, you can effortlessly transform the look of your watch in an instant, adapting to any occasion or mood. All straps from the First Season are compatible with Chronograph watches, ensuring a perfect fit for your timepiece.

Moreover, all our watches are thoughtfully presented in a stunning yet practical leather case, combining beauty and functionality.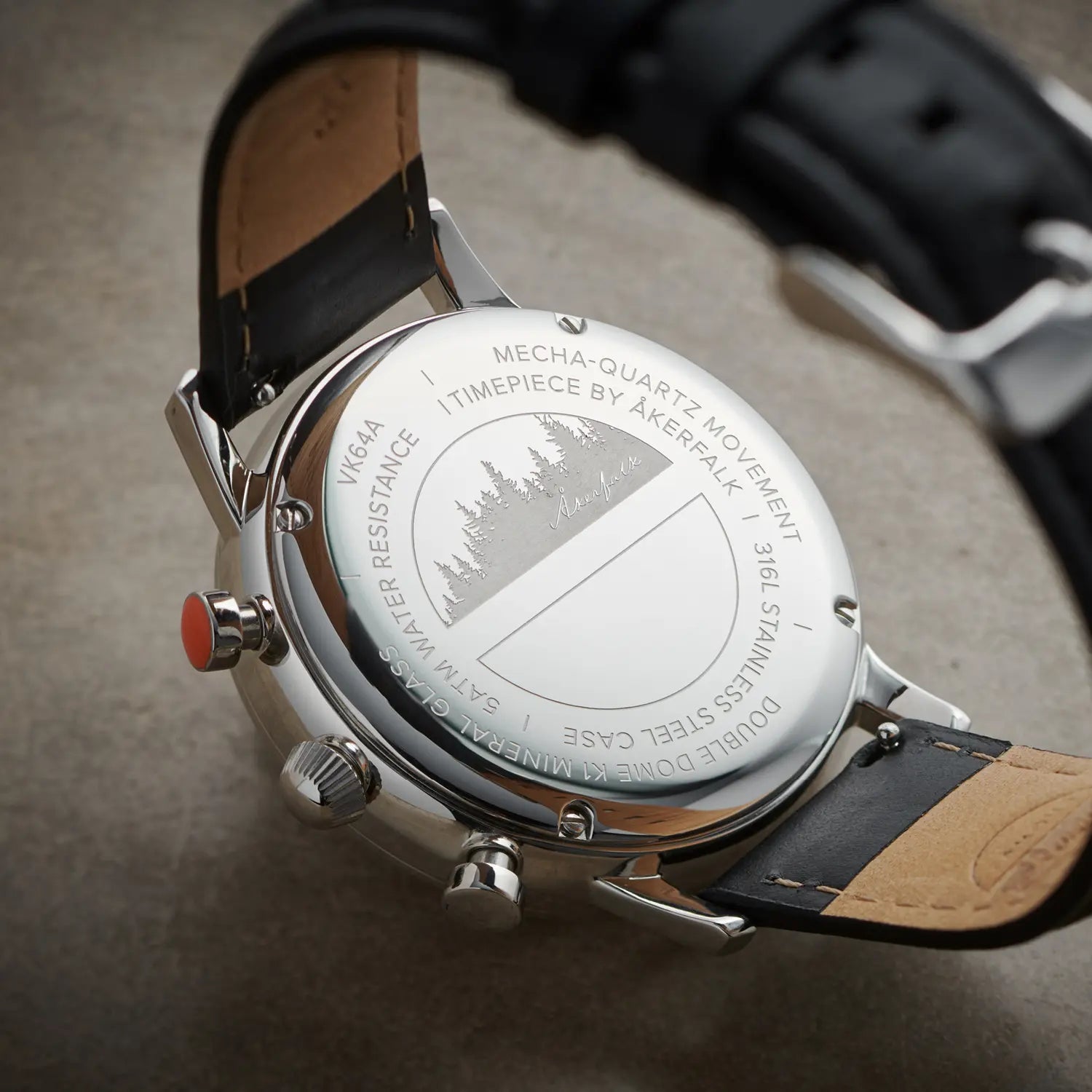 The details
Our timepieces feature a domed silk finish dial that exudes elegance, complemented by luminated hands that gracefully follow the contours of the dial. The K1 hardened double domed glass enhances durability and ensures clear visibility.
The case is meticulously polished to perfection, showcasing our signature fir forest engraving that adds a unique touch. Get ready to make a bold statement with the eye-catching retro orange second hand and 24-hour hand, along with a standout top button. Immerse yourself in the allure of our Meca chronograph watches and experience the perfect blend of style, craftsmanship, and functionality.